Create, notifications, settings, profile and help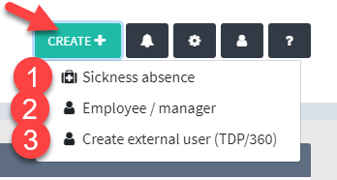 Any manager or employee can register sickness absence on any manager or employee. The acting manager and persons with rights to the sickness absence in a team can see and write in the dialogues as well as finish the sickness absence process.
Create a manager or employee here and add them to a team or department.
It is possible to invite a person who is not created in the system and a part of a team to TDP (team development plan) and 360 degree manager evaluation.
---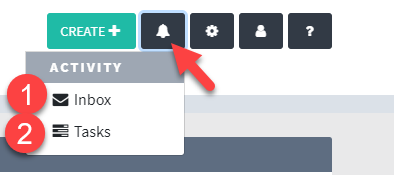 In the inbox you will find your invitations to different questionnaires as well as your archive, tasks and profile.
See your tasks and edit their status.
---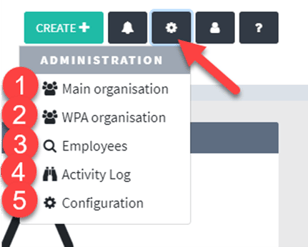 Access the main organisation here. Get an overview of the lineup, which employees are in which teams, delete or remove employees from teams, edit employees' data and assign rights etc.
Access the organization for your workplace assessment here.
Search for employees, edit their profiles, give an employee super user rights and delete employees.
View activities made in your profile.
See and edit questionnaires, create different setups for each module, select available languages, upload logo etc..
---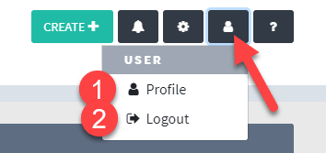 Access your profile.

Edit your e-mail address, select website language and language in questionnaires (if there are several languages made available), change password, see delegations, see secretaries and give support permission.

Log out.
---

Under the question mark you will find our manuals.
---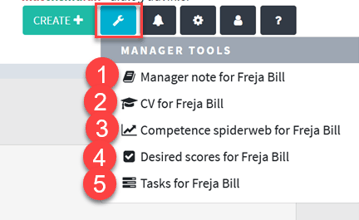 When you are in the EDP dialogue of an employee, you will see a blue icon with a wrench on it. Through this, you can access several things regarding the specific employee.
See and adjust your notes for the employee.
Access employee's CV.
See the employee's scores in the competence spiderweb.
See the manager's preferred score for the employee.
See tasks regarding the employee.