You can search for all the 360 Degree minutes you have access to for a specific employee.
1. Start by going to the 360 Degree module. Here you will find a box 'Dialog search' (red arrow).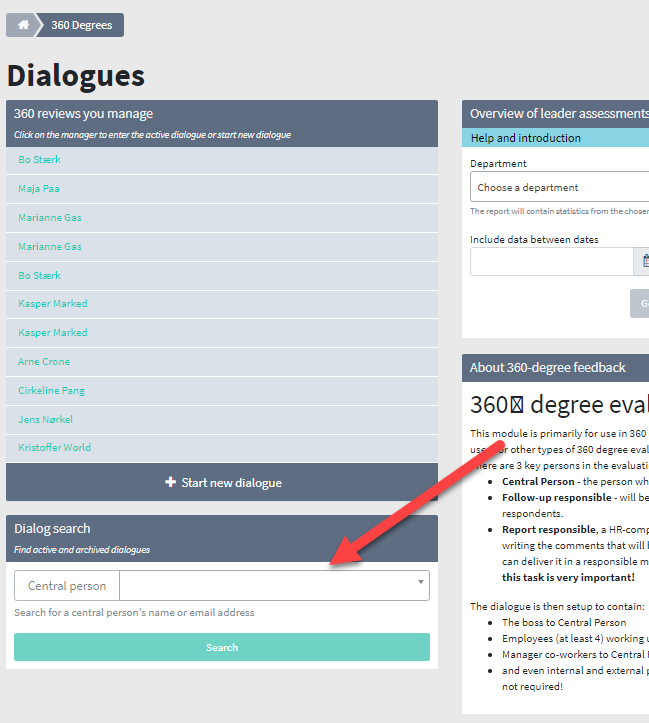 2. Enter the name of the employee, click on the name in the drop-down window and exit on 'Search'. Then all the 360 Degree dialogues with this employee will appear . Click on the dialogue you want to open. To the right is the dialog where you can simply open the minutes. See how in this video clip.
3. In the overview you can see:
Red arrow: The name of the team to which he or she belonged during the dialogue.
Yellow arrow: Start date of the dialog.
Purple arrow: Whether the dialog is active or archived.