Managers can write notes on their employees
1. Go to the gear in the top right corner and click "Main organisation".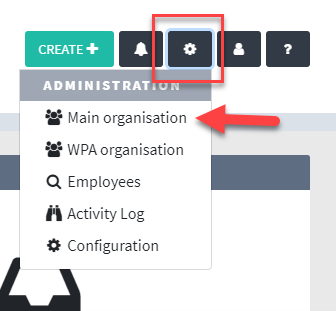 2. Open the team with the employee by clicking the team name (purple arrow), search for it in the white box (red arrow) or find it in the overview (yellow arrow).





3. Click on the note icon (red arrow) to write notes about the employee. These notes are only visible to you as a manager and no one else. If another person has access to the team (secretary, HR or another manager), they can only see their own notes on the employee.




4. Write your note and click "Save and close".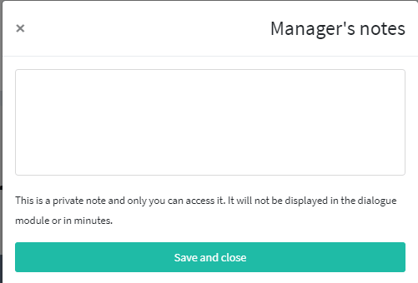 5. When you are in a EDP minute, you can access your notes through the blue wrench icon (red and purple arrows).