Find the general overview of tasks made with employees in the workplace assessment
The owner of the WPA organisation can view tasks made in the module with employees in all of the teams.
1. Go to the WPA module. Click "Menu" and choose "Tasks" (red arrow).

2. Choose whether you want tasks shown on team or department level.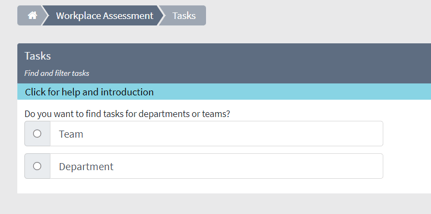 3. When you have chosen your team/department, you can filter the tasks (red dotted arrow). If you have not filled out any fields, it will show you all tasks.
Click each headline to sort the tasks regarding:
Who the task is made for
Who is made responsible for the task
Description - see the full text by opening "Filters" and choose "Show list in full width".
Status of the task
Deadline of the task
You can also search for tasks (green arrow).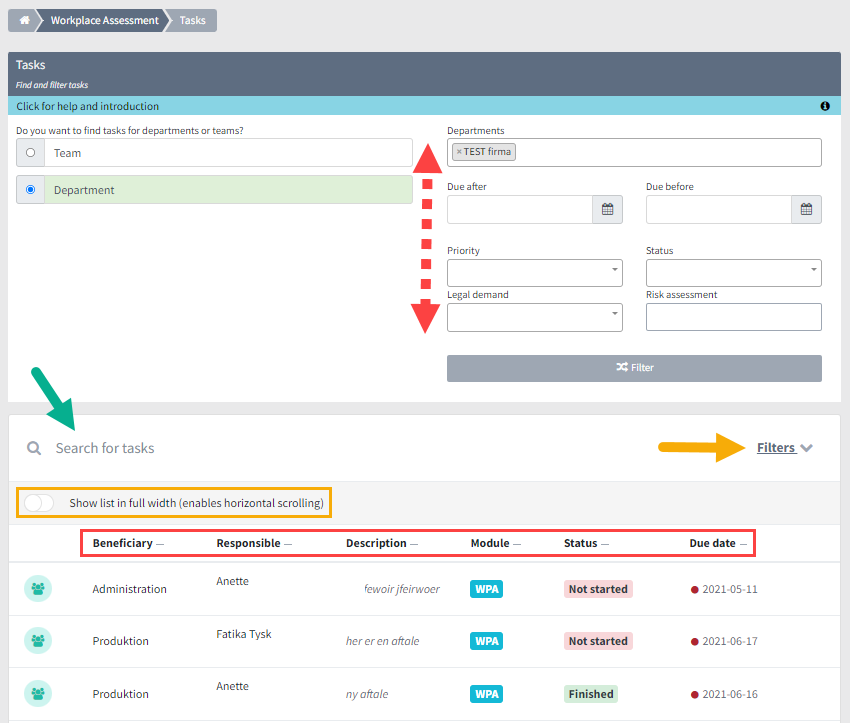 4. Expand the list with the following colums
Priority of the task
Risk assessment
Legal demand
Click on "Filters" (yellow arrow) and "Show list in full width" (red arrow). Scroll to the right to see the columns.
If the description on the task is long, you can expand the text by clicking on the arrow pointing down (green arrow).