How to remove an employee from a team
1. Go to the gear in the top right corner and click "Main organisation".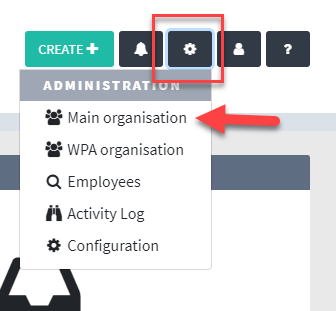 2. Select the team the employee is in e.g. Administration by clicking on the team name (red arrow).


3. Click the group icon by the team name to see which employees are in the team.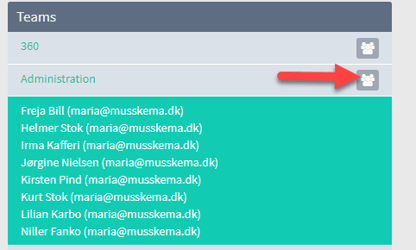 4. If you are still in doubt about which team the employee is in, click any team and search the employee's name in the "Search employee" box (red arrow). Below name and e-mail address you will see the team name (green arrow).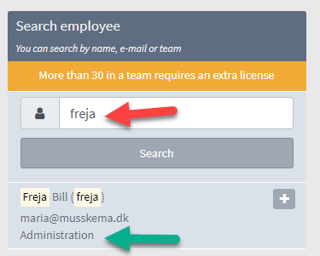 5. In the white box above "Search employee" you can also search on the team name and click it to enter the team directly.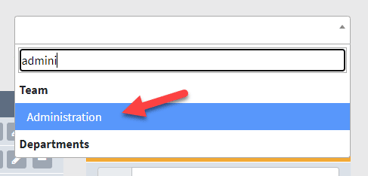 6. When you enter the team, you can see the employees. By each name is a minus icon (red arrow). If you click it, you will remove the employee from the team. Be aware that they will not be deleted in the system, but only be removed from the specific team. If you want to delete the employee, see the manual "How to delete an employee".