How to report someone sick
Everyone registered in the system can report an employee sick, but not everyone can see the dialogue or details in the sickness absence. When someone reports an employee sick, it is not possible to write the reason for the sick absence.
It is the employee's manager or person with the rights given by the manager, who can access the sickness absence. They enter the module and have the sickness absence dialogues with the employee and write the minutes.
Report an employee sick
1. Click "Create" (red box) and click "Sickness absence" (red arrow).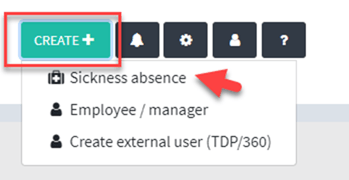 2. Write the name of the employee (red arrow), chose the date for the first day of sickness and finish by clicking "Report employee as sick".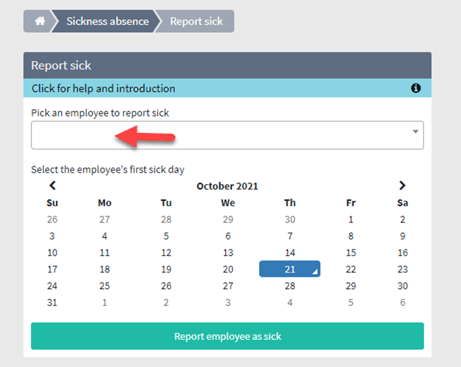 3. It is also possible to report someone sick in the sickness absence module (red arrow).