How to log in as secretary for a manager.
If your manager has given you access as secretary, you will see an extra bar in your profile menu. By clicking the new login, you can access everything your manager can except dialogues and minutes and anything confidential. You can start a new dialogue and send the questionnaire out and edit the employees.
1. Click the manager's name to log in as their secretary.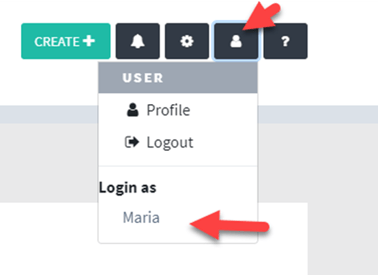 2. You will see the bar saying you are now logged in as your manager. Click "Log back in as yourself" to stop being logged in as your manager.

Read more here "Overview of secretary, HR and super user".