Where can I find our Data Processing Agreement?
If you are the top manager, HR or administrator, you can find your GDPR agreement.
1. Go to 'Configuration' in the upper right corner.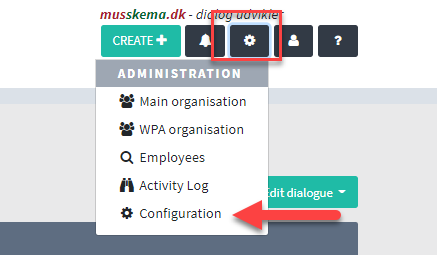 2. Choose 'Company configuration' and go to 'Agreements'. Here you will find an overview of your data processor agreements. Click on the date (red arrow) to open and download the agreement as a PDF.