As responsible for the EDP, you have an overview of the EDP process of the organizations.
Each manager can see how many EDP's have been carried out in the manager's own team. At the same time, he owner, HR and/or department managers/department administrators can also see how many EDP's have been carried out in the different departments and teams throughout the organisation.

1. Go to the EDP module and click "Manage". Choose "Process statistics".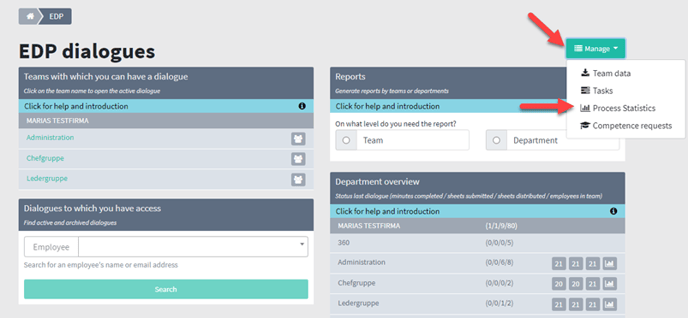 2. There are several options to generate the statistics.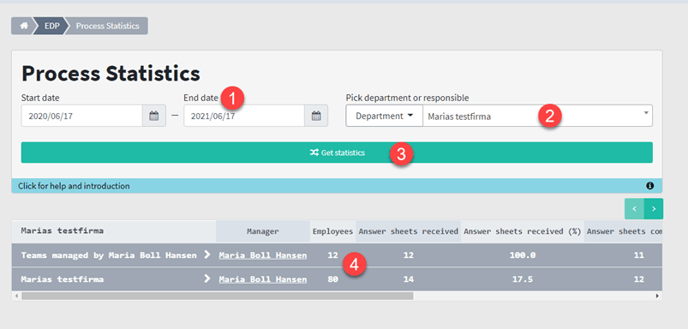 1) Choose a start and end date to see statistics for this time interval. Be aware that this includes all data from EDP's where the dialogue is started. If you look at the time interval from all of March, minutes from April will count, if the dialogue was started in March.
2) Choose the department you want statistics for. If you have rights to see statistics for the whole organisation (as department administrator, top manager or HR) you can search for a specific manager's team.
3) Click "Get statistics".
4) This is the statistics. Open up teams by clicking the small white arrows (green arrow) and use the grey bar at the bottom to scroll to the side (green dotted arrow).