Use group minutes i the WPA module to make an action plan
1. Go to the WPA module and click on the team.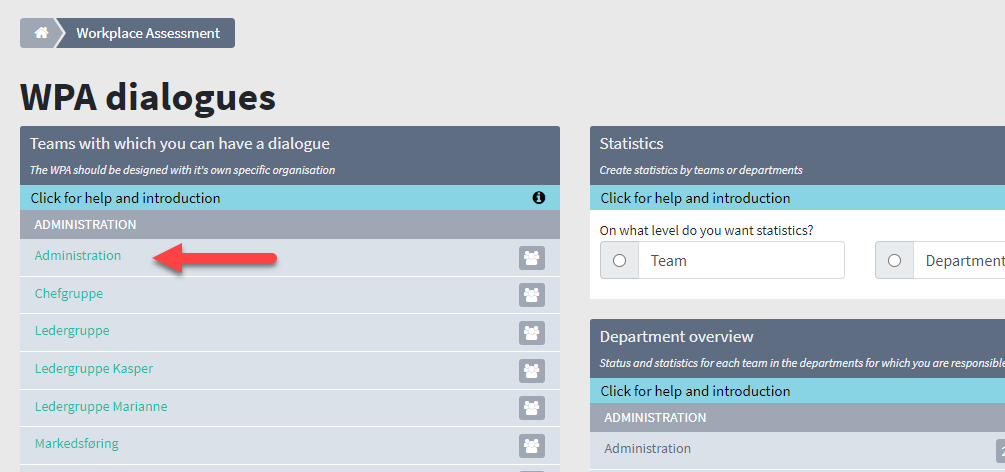 2. Then click on 'Team data' at the bottom so that the box unfolds. Select 'Group minute (red arrow).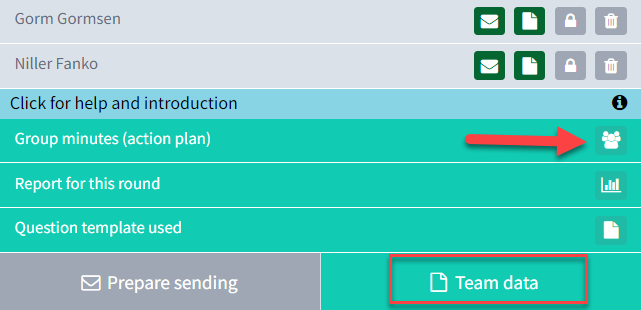 3. In the group minute, the questions are grouped in overall themes (headings). Open a theme by clicking on the speech bubble (red arrow).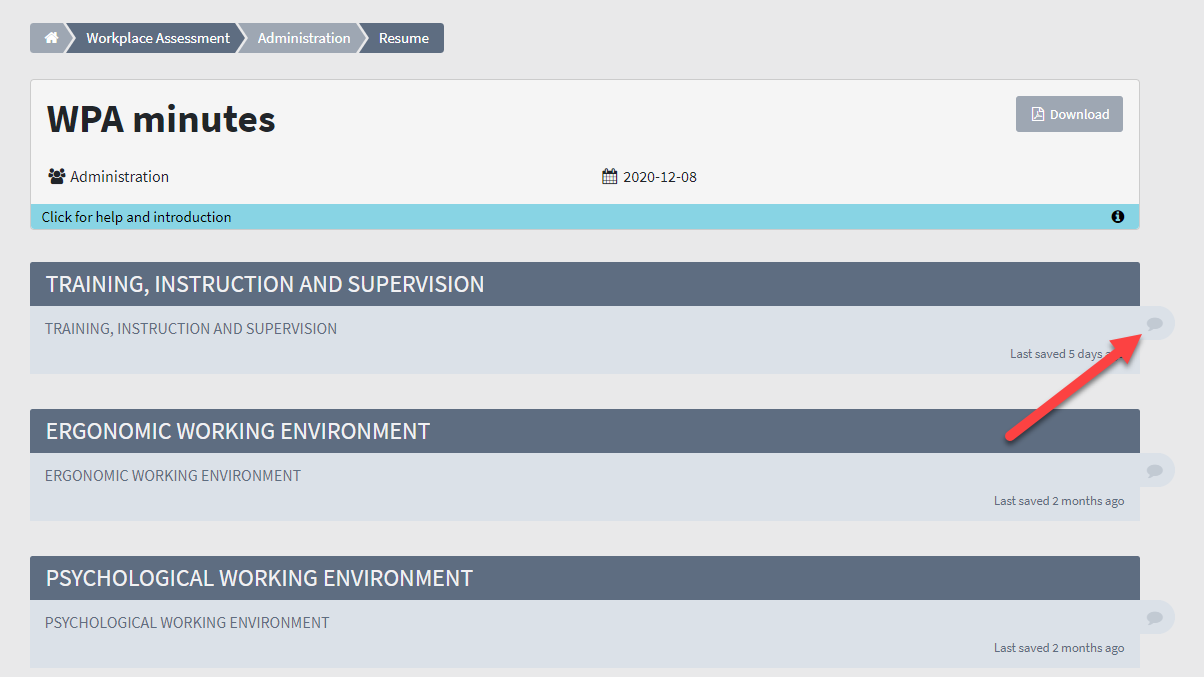 4. Write your text in the white box (red arrow). Create an tasks(purple arrow) or see created tasks (yellow arrow).
The minute is saved automatically - however, it is not visible to the employees until you click on 'Close and send answers' at the bottom of the minute.

When you click on 'Create new task', you can create tasks for this specific topic.
Add your description of the tasks.
Select a priority.
Choose a deadline.
Choose a person responsible for the task.
Make a risk assessment.
Decide whether it is a legal requirement.
Finish by clicking on 'Save'.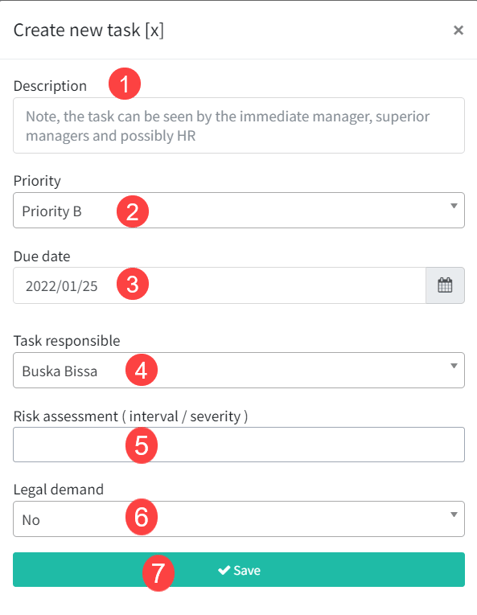 5. Once the minute has been completed, you can name and send it to the employees by clicking on 'Close and send answers' at the bottom of the minute (red arrow).

In the case of the 3-year-old WPA, for example, it can be called 'WPA 2020'. If, on the other hand, it is the annual work environment discussion, it can be named 'The annual work environment discussion 2020'.