Use Musskema.dk to facilitate the dialogue about sick absence
All employees created in Musskema.dk can report illness to a colleague but cannot see the dialogue. It is also not possible to write anything about the reason for the sick leave. It is the manager - or the employee to whom the manager has given access to this - who from his access enters the Sickness Absence module and conducts the sickness absence dialogues and writes minutes.
Start a new sick leave
Start new sick leave by clicking on 'Create' and 'Sick absence' (red arrow).

2. Write the employee's name (red arrow), select the date of the first sick day and finish by clicking on 'Report employee as sick'.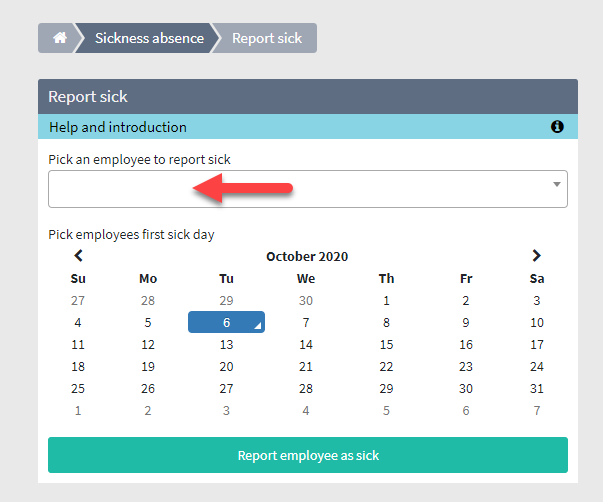 Overview of employees on sick leave
You can see sick notices among your employees. Here you also have the opportunity to report an employee sick (red arrow). In the box to the left, you see the employees who are currently on sick leave.

The sickness absence dialogue
1. Click on one of your employees (red arrow) to go to the dialogue. Here you see all the forms that can be used. Depending on how you have set up the sickness absence module (see the setup instructions) in your organization, a new form will appear, which can be used on the following sick days:
Supplementary dialogue (available on the day the sick leave starts)
1st sick day
5th sick day
10th sick day
14th sick day
28th sick day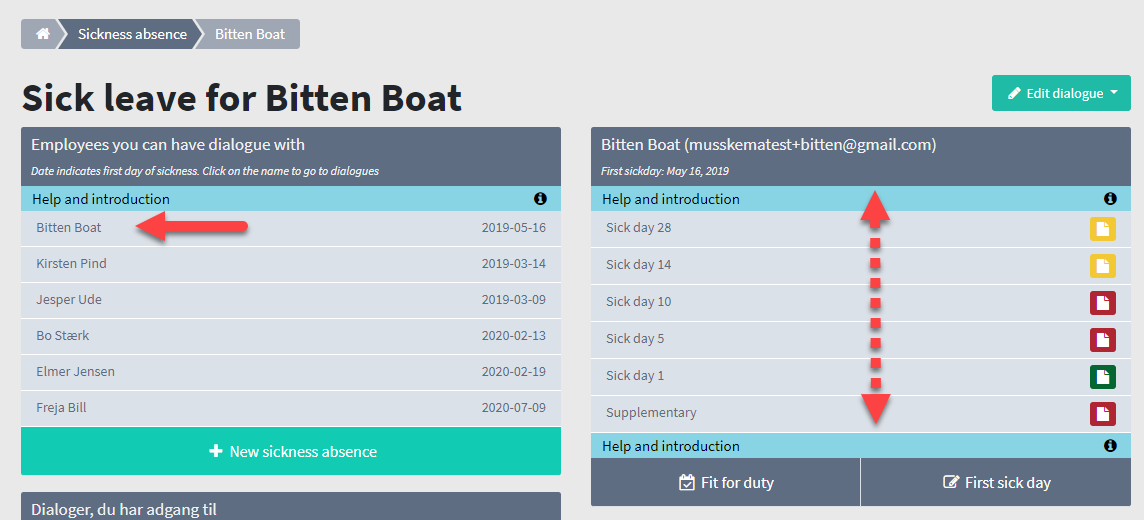 As a manager, you will also receive an email stating that it is time for, for example, a sick leave interview on the 5th sick day.
2. In the forms you have all the questions you can ask the employee. Click on the speech bubble next to each question to write your notes for the conversation.

3. Here you can write your text (red arrow) and create tasks (purple arrow).

4. On the tasks, you can write a text, select priority and set a deadline (deadline ensures that the manager and employee receive reminders by email). When the fields are filled in, click on 'Save'. See all your tasks to this question (purple arrow).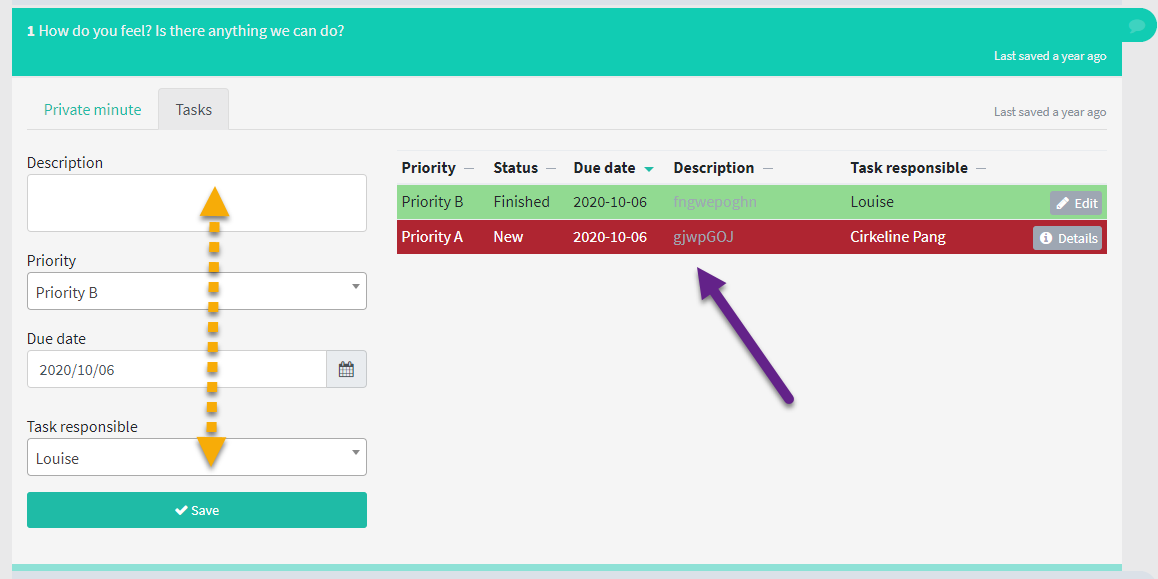 5. To finish the minute click on 'Close and send the answars' at the bottom of the minutes.